chirin: Japanese Cultural Experiences in Sakai
"chirin: Japanese Cultural Experiences in Sakai" offers fun Japanese cultural experiences that take place in the city of Sakai.
Through "hands-on experiences offered only in Sakai," we will introduce you to the city's marvelous culture, rich history, delicious foods, and famous places.
Experience Sakai's culture in a casual manner, and become more familiar with kimono.
"Discovering Sakai + Connecting people and places in a circle," this is the concept of chirin.
All the kimono and accessories are to be provided.
Dress up in kimono and enjoy Sakai to the fullest!
Photo shoots by a professional photographer is included in the plan!
Kimono beginners
are welcome!
You will be dressed in a style inspired by the everyday looks of the people of the Taisho era. It will be a bit casual and relaxed; you will have a lot of fun!
If you don't want to wear zori sandals or geta clogs, you can wear boots or pumps. When we dress you in kimono, we will coordinate the look with your belongings and make sure you are comfortable to move.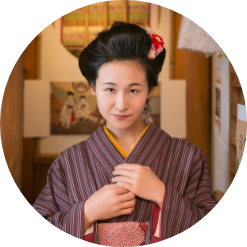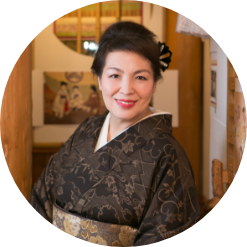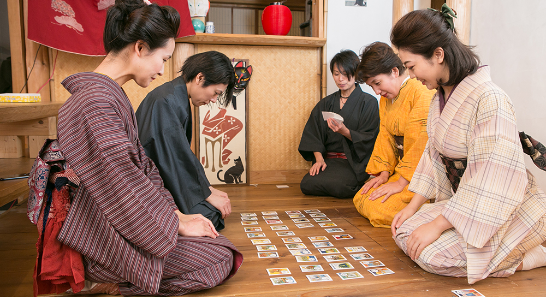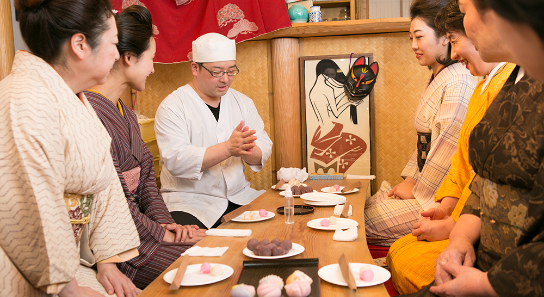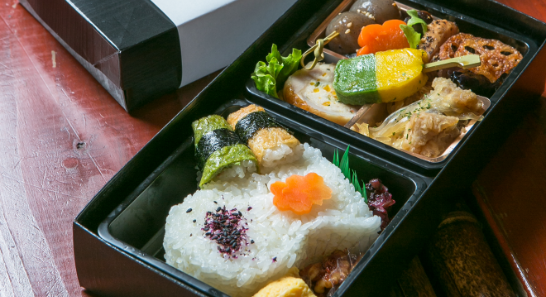 About the tourist complex chirin
"Discovering Sakai + Connecting people and places in a circle," this is chirin's concept.
Since the Medieval era, Sakai has been a town of culture.
"chirin," was born to be a place where you can experience Japanese culture only found in Sakai!
There are so many things originated from Sakai
Not many people know that numerous cultural elements found in everyday life of Japanese trace their roots to Sakai.
They originated in Sakai for a reason: cutting-edge information and products constantly entered the city by way of the foreigners who docked their ships at the city's port. Since the Medieval era, Sakai has been considered as a bunka machi (town of culture) and an autonomous city.
Always been a "city" from ancient times to the present day, Sakai has a long history.
The characteristics of Sakai remain the core values of contemporary Sakaians: skills and aesthetic senses that have been passed down through the ages; respect for old things such as the kofun burial mounds now registered as a World Cultural Heritage Site; and the progressive mind that actively adopts new knowledge introduced by foreigners.
As we imagine that the Sakaians in the past were not bound by tradition when they enjoyed their tea and kimono, we aim to provide omotenashi (Japanese hospitality) under the theme of "freedom."
Sakai Trivia—All the things originated in Sakai
Incense sticks, tea (tea drinking), kitchen knives, bicycles, shamisen guitars, goldfish, umbrellas, yokyoku Noh vocal section, Sakai dantsu carpets, Sakai sarasa fabric, Edo joruri music, Izumi tonbodama glass beads, private railways, wooden Western-style lighthouses, commercial scheduled air service, student sumo wrestling, swimming schools, machine-sewn tabi socks (Fukusuke), celluloid factories, excavators, and even a singer-songwriter (Ryutatsu Takasabu).
chirin: Japanese Cultural Experiences in Sakai
A project by Kami Cafe office WARKS and Ishihara Photo Studio
Address1: 2-1-5 Ayanochohigashi, Sakai-ku, Sakai, Osaka  
MAP
Open hours: 10:00 to 18:00
Reservations and inquiries:
TEL:072-228-5201  Phone:080-3152-5642
chirin@mozu-furu.net